Try Star Citizen Free! - Welcome To Free Fly Showdown 2950 (2020)
This page offers both new and returning players instructions to access the ships for the 2950 Free Fly Ship Showdown.
Dates: September 9th 2020 through to 23:59 UTC on September 22nd 2020
Ships Available
Players will be given access to the following ships. All ships are available for the duration of the event:
Aegis Avenger Titan
Aegis Eclipse
Aegis Gladius
Aegis Hammerhead
Aegis Reclaimer
Anvil Carrack
Anvil Valkyrie
Banu Defender
Drake Caterpillar
Drake Cutlass Black
Esperia Prowler
MISC Prospector
MISC Razor
MISC Reliant Kore
Origin 890 Jump
RSI Constellation Andromeda
Quick Start Info (Already have an account)
Important Information For New Players (Don't have an account)
Before starting your Star Citizen adventure it can be good to consider game requirements and other details. Here are the 5 steps to get you up and flying in no time!
1 - Create An Account - Use A Referral Code!
Creating your account is your first step into the Star Citizen universe. Using a referral code grants you an extra 5000 UEC (in game credits) if you decide to one day purchase the game. You only get one chance to enter a referral code and that is at the moment you create your account.
Creating an account is free (whether you buy the game or not). However, if you do not enter a referral code when you create the account you will not be able to add the referral code to the account later, therefore losing your chance to get 5000 free UEC when you purchase Star Citizen on the account. While you will still be able to make another account and then use a referral code it is recommended to use the referral code  when signing up so that you do not forget at a later date.
Further reading: Star Citizen Referral Code
2 - Check the system requirements
To get the most out of your Invictus Launch Week Free Fly event you will want to make sure your computer can handle Star Citizen. It is an advanced MMO universe under construction therefore the system requirements are quite steep. Even if your computer can handle other games Star Citizen can be very demanding on system resources.
Star Citizen has the following minimum requirements. CIG strongly recommend having a system with these minimums to effectively install, load, and play the games.
Windows 7 (64bit) with Service Pack 1, Windows 8 (64bit), Windows 10 - Anniversary Update (64bit)
DirectX 11 Graphics Card with 4GB RAM
Quad Core CPU
16GB+ RAM
SSD (or M.2) required
CIG also recommend the following:
Drive should be NTFS formatted with at least 72 GB for the RSI Launcher and Star Citizen for install and at least 20GB (SSD) additional space for the pagefile
Ports opens for TCP 8000 - 8020 and UDP 64090 - 64110
CIG do not currently support Linux or Mac OSX Operating Systems but it is planned in the future.
3 - Sign up for the free fly and download the game
Go to https://robertsspaceindustries.com/promotions/ShipShowdown-Free-Fly
Follow the steps to get full access to the game during the Free Fly Event
Step 1 - Create Account (Make sure to use the Referral Code STAR-H3MY-F5SH )
Step 2 - Enter the Free Fly Code: SHOWDOWN2950
Step 3 - Download the game
Enjoy the Star Citizen Free Fly!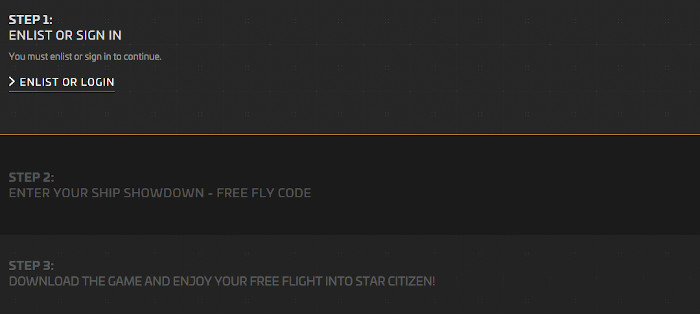 4. Alpha 3.10 Player Guide - How To Play
First Steps
To get into the Persistent Universe (where the Invictus Launch Week is taking place at the Bevic Convention Center at Area 18 on ArcCorp) you will need to select [Universe] from the main menu when the game loads.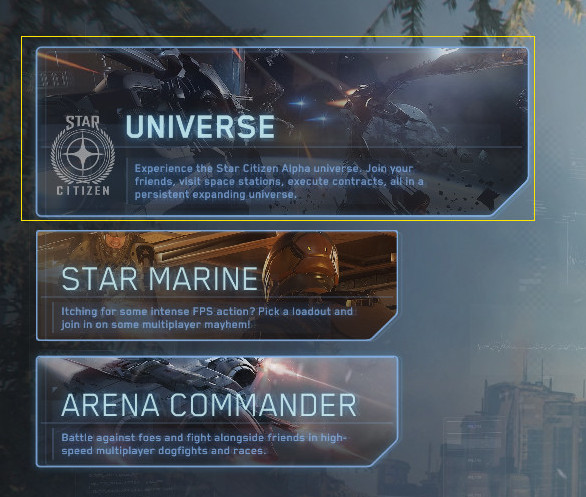 Select Starting Port
The next screen you will be presented with is the Space Port selection screen. Here you will choose which port you wish to start at. The Hangars section lets you view your ships in your hangar. The Hangar lets you look at your available ships in the Hangar. You can spawn ships and walk around inside of them in the hangar. You cannot fly or do anything else in the Hangar at the moment.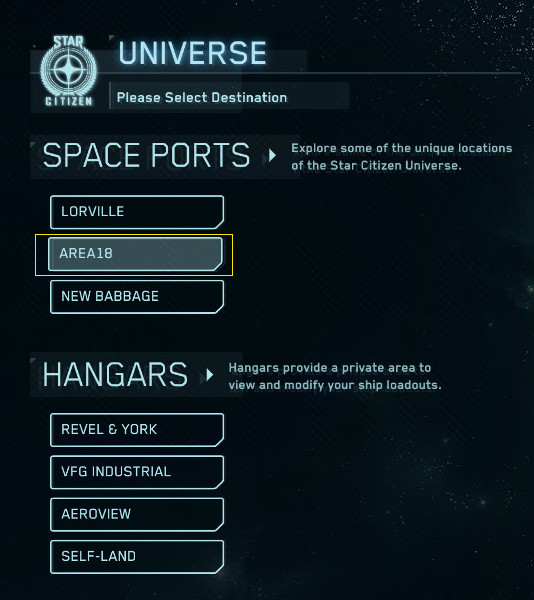 Character Creation
After you have selected a destination if it is the first time you are logging into the Universe you will be prompted with the Character Creation Screen.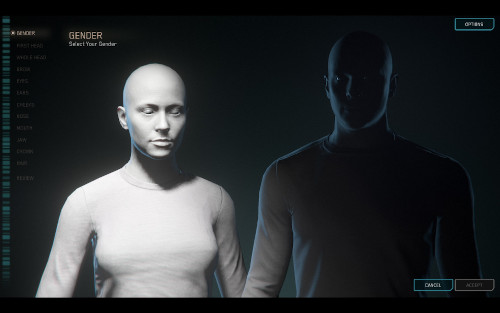 5. New player checklist
Please check the following items before your free fly:
You have set up an account and used the referral code
You have checked the system requirements (and have 72GB free on SSD plus 20GB pagefile)
You have downloaded the game (https://robertsspaceindustries.com/download)
You have researched which points of interest you intend to visit
You have a suitable webcam (30fps to 60fps) for FOIP -

Optional

You have a Joystick -

Optional