RSI Apollo
Designed for rapid response and medevac operations, the Apollo from RSI has been the industry standard for over two centuries. It's possible for this ship to act as a spawn point depending on configuration.
Variants
Apollo Triage
Apollo Medivac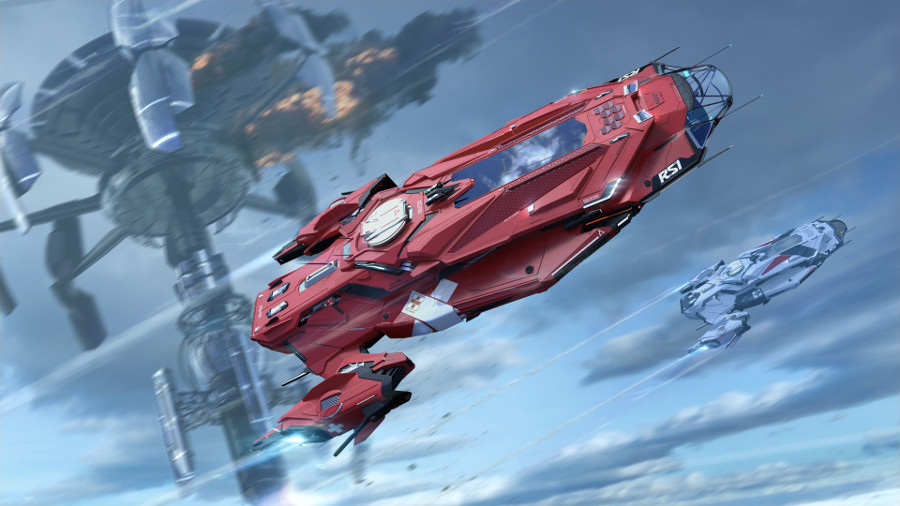 RSI Apollo Triage
Labelled as "...the gold standard in medevac and rapid emergency response..." the Roberts Space Industries Apollo Triage variant is a flying medical clinic.
RSI Apollo Medivac
The Apollo Medivac was unlocked for purchase by scoring over 100,000 points in Atromedics Back From The Brink minigame.
Who is the RSI Apollo Intended For?
The Apollo is for mid-game medical profession gameplay. The Cutlass Red could be considered the Starting Profession ship for medical gameplay while the RSI Apollo could be more of a long-term career ship. The Apollo should be able to traverse the universe helping to keep people healthy... and playing.
It is expected that starting with such an expensive ship to earn money sounds rather unprofitable until the contracts, reputation and experience is acquired to possibly earn an income from this ship.
Will the Apollo be good at earning money (UEC)?
Star Citizens have frequent accidents and constantly engage in combat. With these statistics it's safe to assume the medical rescue profession will be a busy one. Additionally, with future steeper penalties for death, players will offer larger rewards for survival.
Based on the price and size, the Apollo appears to be better suited at later stage gameplay once players are familiar with the basics. Earning potential is high but failed missions could set players back tremendously.
What are the differences between the Apollo Triage and Apollo Medivac?
The Medivac is slower, slightly tougher and has missiles. The Triage would be more for civilian areas while the Medivac is more capable of combat support. It's important to note that during the concept sale the Medivac variant was only available for purchase to players who unlocked it via the Astromedics Back From The Brink minigame. Whlie this particular minigame was only available during the concept sale, you can browse other Star Citizen minigames.
How does the RSI Apollo compare To other medical ships?
Slightly bigger than a Cutlass Red but much smaller than the Endeavor Hope.
Cutlass red - Ambulance
Apollo - Small Clinic
Endeavor Hope - Hospital
Note: The Apollo has been announced as having VTOL engines but no Atmospheric flight fans. This suggests it's possibly aimed at Space operations more than atmospheric ones.
How many people can the Apollo heal?
The Apollo can heal from 6 people in Tier-3 beds to 2 people in Tier-1 beds depending on what beds the player has in the med bays. If one was to outfit the Apollo with two Tier-1 beds it would be capable of acting as a respawn location for two players.
Players need to consider what types of beds they need for different mission roles and having two med bays allows some flexibility. However, a single Apollo cannot equip all bed types (Tier-1, Tier-2 and Tier-3) at the same time.
Healing severe injuries could pay a lot more than healing many smaller injuries so players will want to balance their medical bed choices carefully.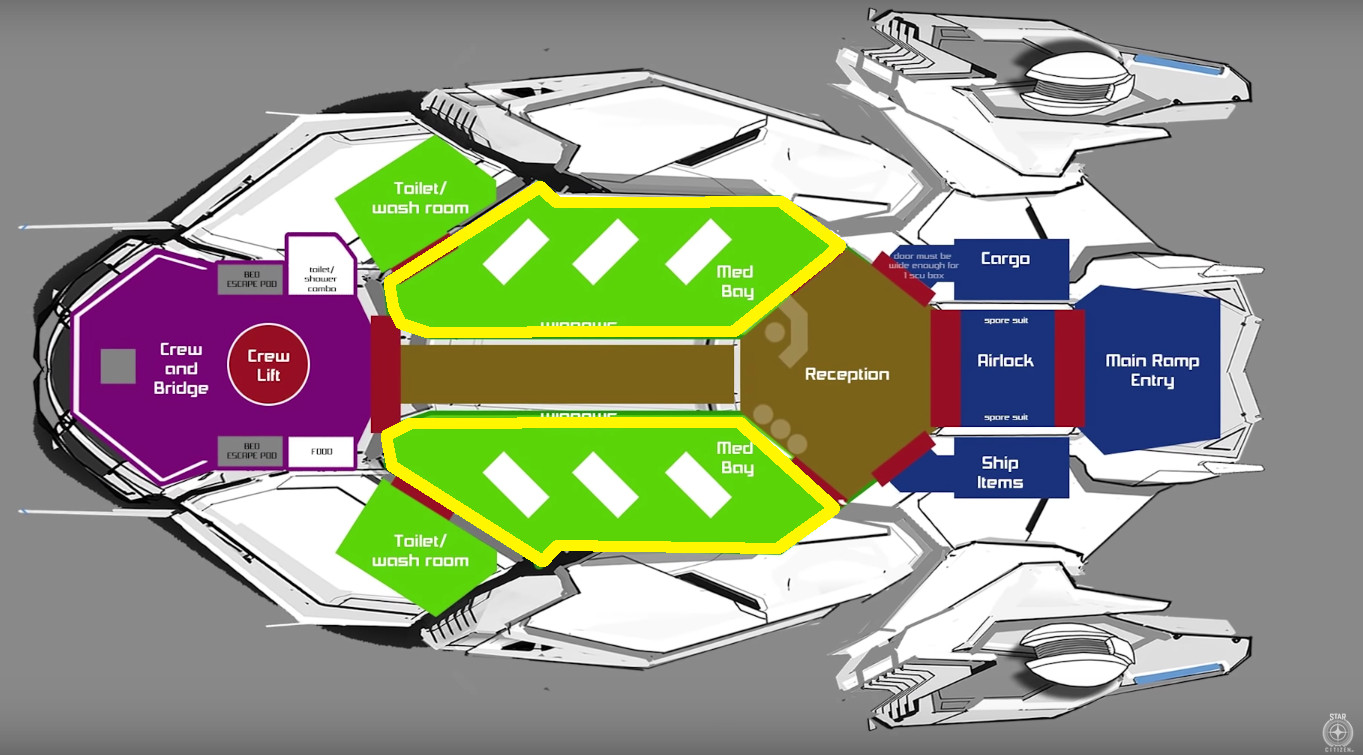 The Apollo from concept shows a possible 2 med bays with up to three lowest tier beds each. Since the more advanced beds take up more space, the three Tier-3 beds can be swapped for two Tier-2 beds or one Tier-1 bed (the most advanced).
Medical Bed Sizes
| Bed Type | Size | Rough Description |
| --- | --- | --- |
| Tier 3 | Small | Like an advanced ambulance bed |
| Tier 2 | Medium | Advanced medical bed capable of advanced surgery |
| Tier 1 | Large | Like the reconstruction chamber in 5th Element |
Article Sources & Important References